Mission
We work at the intersection of academia and industry to propel women (trans and cis) and nonbinary students into computing degrees and tech careers.
Through curriculum innovation, career access, and community building, our goal is to achieve gender equality in tech.
Our Team
We're a small and agile team, working to support large numbers of curious and self-motivated young women as they explore their career opportunities. 
We love to collaborate with tech leaders in all fields. Whether you're a large corporation, a small business, a startup, a nonprofit, in government, or in academia, we want to partner with you.
We're hoping to inspire future change makers — the next generation of top talent, the companies that value diversity, and the public institutions that support innovation.
Get to Know Us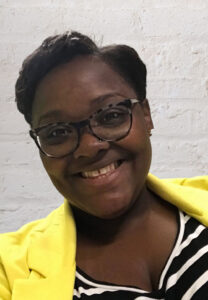 Shantriya James (she/her), Assistant Director
Shantriya James, a native of New York City, started working with Break Through Tech (at The City University of New York) in November 2020. She obtained her MBA in 2014 from Tiffin University. Prior to working with Break Through Tech, she has worked in higher education and non-profit. Shantriya understands that not all students start on the same level, and she enjoys meeting them where they are and helping them to reach the level they aspire to reach.
Our Promise
We raise our hands. To ask questions, to solve problems, and to collaborate. We drive and accelerate systemic change that creates opportunities for equitable participation in tech.
We raise expectations. To demand more of ourselves and others. To challenge universities and workplaces to do better. To speak up because we know that real innovation requires all of us.
We raise each other up. To cheer loudly on the sidelines. To pick each other up if we fall. To learn from our mistakes, and to celebrate all our wins — big and small. We show up as a team, together.
Our Funders
One of the most unique aspects of Break Through Tech is our sponsors' willingness to join forces to drive transformational change in tech ecosystems across the country. This distinguishes our approach from virtually all others. 
We are eternally grateful to our powerhouse sponsors for their vision and their ongoing support.

Special thanks to our founding and charter sponsors, Verizon and Accenture, who demonstrated not only their commitment to gender equity in tech but also their innovative culture in their willingness to launch Break Through Tech.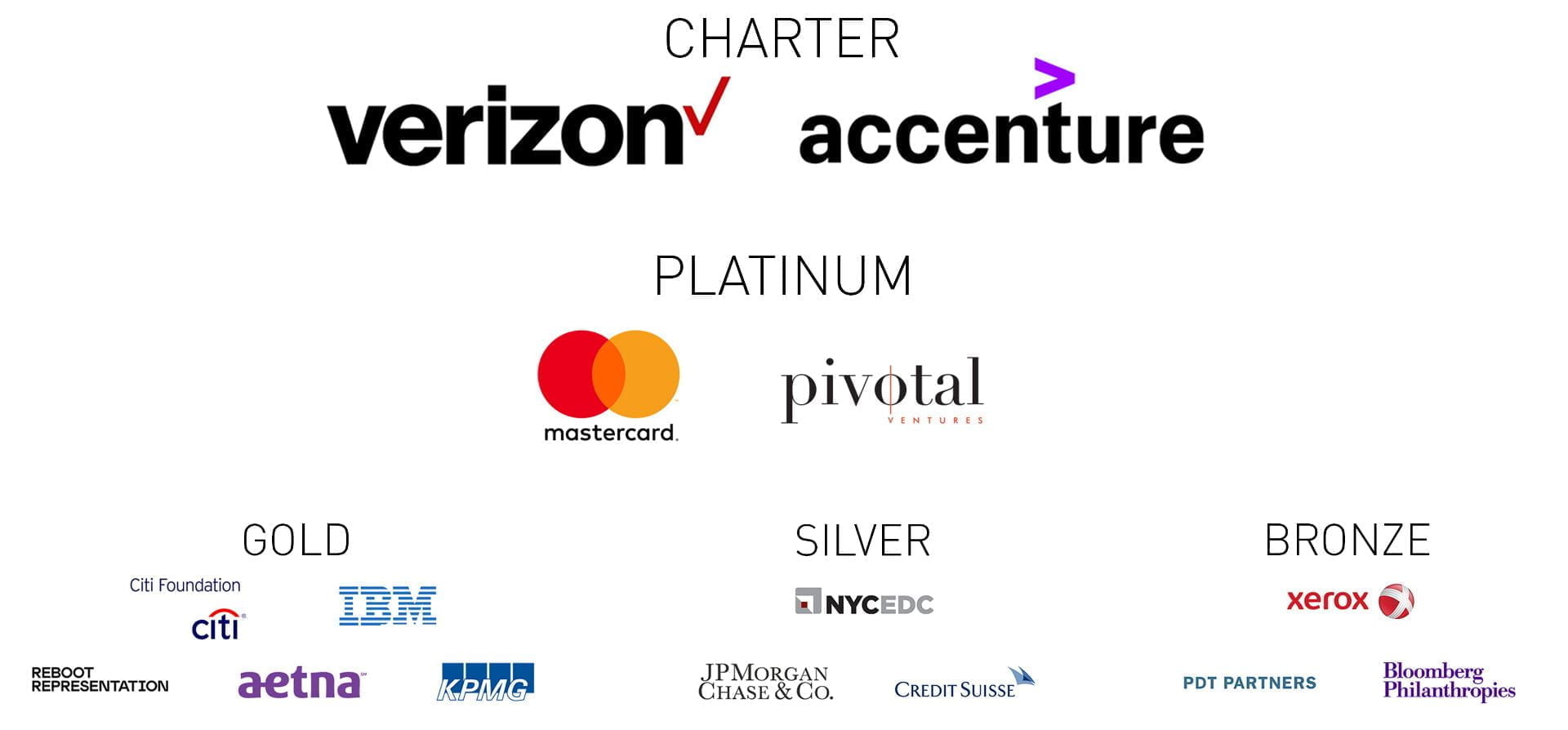 Past Sprinternship Partners
Thank you to all of our dedicated employer partners for opening their doors to college women in tech through our Sprinternship® program.